Looking for a low budget entry level gaming game that works? Before I tell you the potential damage to your wallet, let see how we come up with the configuration. First off, you will need to determine the price and made of the add-on video card.  Don't concern about why we need add-on instead of on-board video card. No matter what they claim about integrate graphic CPU can handle casual gaming. They just don't cut it. Another important fact of choosing video card is that you got to have a fan. Some graphic card with big heat-sink and without fan certainly is quiet. Mark my words, you need to have a fan.
For low budget video card that do causal gaming, the obvious choice is Nvidia GT-730 or AMD R7-240. They are around $85 to $95 with 2GB of video RAM. Before we choose the right CPU, lets work out the rest of the components first. Here are the current approx. pricing:
$80 – Kingston 8GB DDR, we hard issue with Crucial memory on certain motherboard and have not the time to investigate. Stick with Kingston for now
$90 – Thermaltake H23 mid-tower with 500W power supply
$70 – Seagate 1TB SATA-3 harddisk (it is nice to have a SSD drive if you are willing to trade storage space to performance)
($20) – DVD? seriously, add this only if you need to achieve personal files
I reckon some of you might say the case is expensive and it doesn't help with performance. Yes, it is. However, there isn't much choice that you can have 500W power supply from a reputable manufacturer cost less than that. Believe me if you have 350W running at peak load at all time. It is not going to last for more than a year. Now, lets add them all up and find out how much left for the CPU and the motherboard.
$85 + $80 + $90 + $70 = $325. To keep under our budget of $600, you have $275 left for the CPU and motherboard
Obviously, The cheapest Intel i3 CPU already cost around $165. Don't get any Intel CPU slower than i3-6100. Again, not much option for the motherboard as well. GA-H110M-A  cost $78 will fit perfectly with the Intel i3 CPU.
CPU + motherboard = $243
To sum up, the total price for this configuration is C$568 without the Windows operating system. Before we rush out to build this gig, let check out the options available in the big box chain.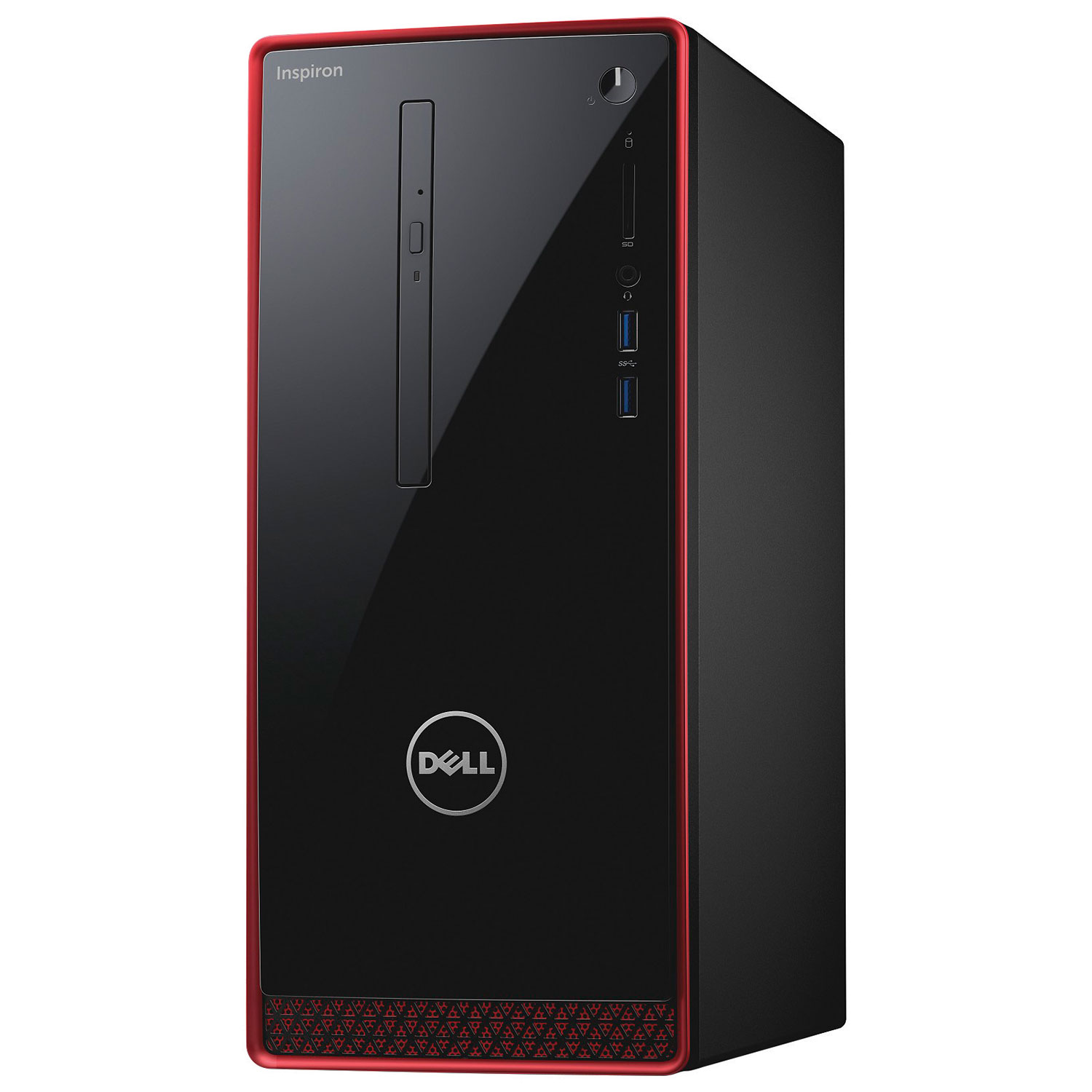 Bestbuy.ca C$650 promotion until Jan 12
AMD A10-8700P processo, 8GB of single channel DDR3L RAM, 2TB hard drive, Radeon HD R9 360 w/2GB dedicated video memory, 5-in-1 media card reader, 10/100/1000 Ethernet card, Built-in 802.11a/g/n Wi-Fi adapter, Integrated Bluetooth 4.0, 6 USB ports, including 2 USB 3.0 ports, Integrated 5.1 audio, Tray load DVD drive, Windows 10 64-bit home
Comment:
Good RAM size but outdated
Amber storage of 2TB harddisk space
Great Video card choice R9 360. Cautious about the air circulation and acoustic noise
integrated WiFi+bluetooth combo adapter cause trouble for many Windows 10 computer